The seafood cuisine is one of the most fascinating and tasty in the world, and there is nothing better than a restaurant specializing in fresh fish to discover the endless possibilities it offers.
The Diportista Restaurant has made seafood cuisine its specialty: creativity is an added value.
Quality ingredients, starting from local fish
Located in Fiumicino, on the banks of the Tiber River, the restaurant is located in a privileged place, where fresh fish is always close at hand.
Thus, fresh local ingredients meet the traditional flavors of seafood cuisine, reinvented through innovative techniques, to create memorable dishes.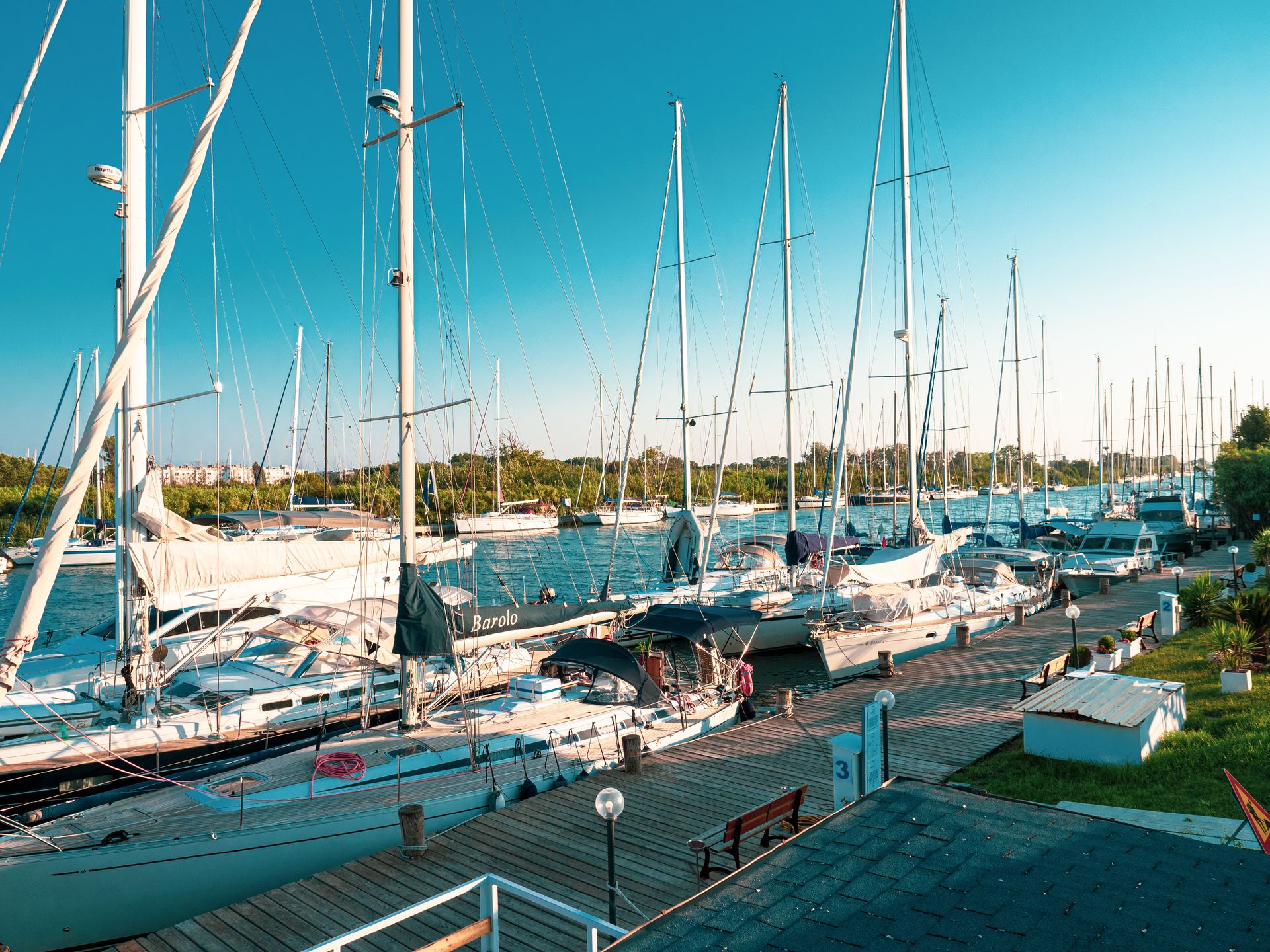 The creative flair of Chef Olivera
The kitchen of the restaurant is led by the inspiration of the Uruguayan chef Danny Olivera.
Creativity is expressed in his ability to combine different flavors and ingredients to create always innovative, original and surprising recipes.
The Chef's touch is authentic and recognizable, both in the presentation and in the taste of the dishes.
Our fish dishes
Winning combinations of scents, colours, flavors and shapes are the secret formula of our dishes.
The selection is wide and original, in order to satisfy all palates.
They range from seafood appetizers, ideal for stimulating the appetite, passing through first courses, among the strong points of the restaurant.
An example? Carnaroli Rice with Veraci Octopus, Cherry Cream, Gaeta Olives and Burrata. A dish that stands out for the genuineness and refinement of the raw materials. The quality of the Carnaroli rice, combined with the freshness of the baby octopus, the goodness of the cherry cream and the authentic taste of the Gaeta olives, meets the creaminess of the burrata sauce.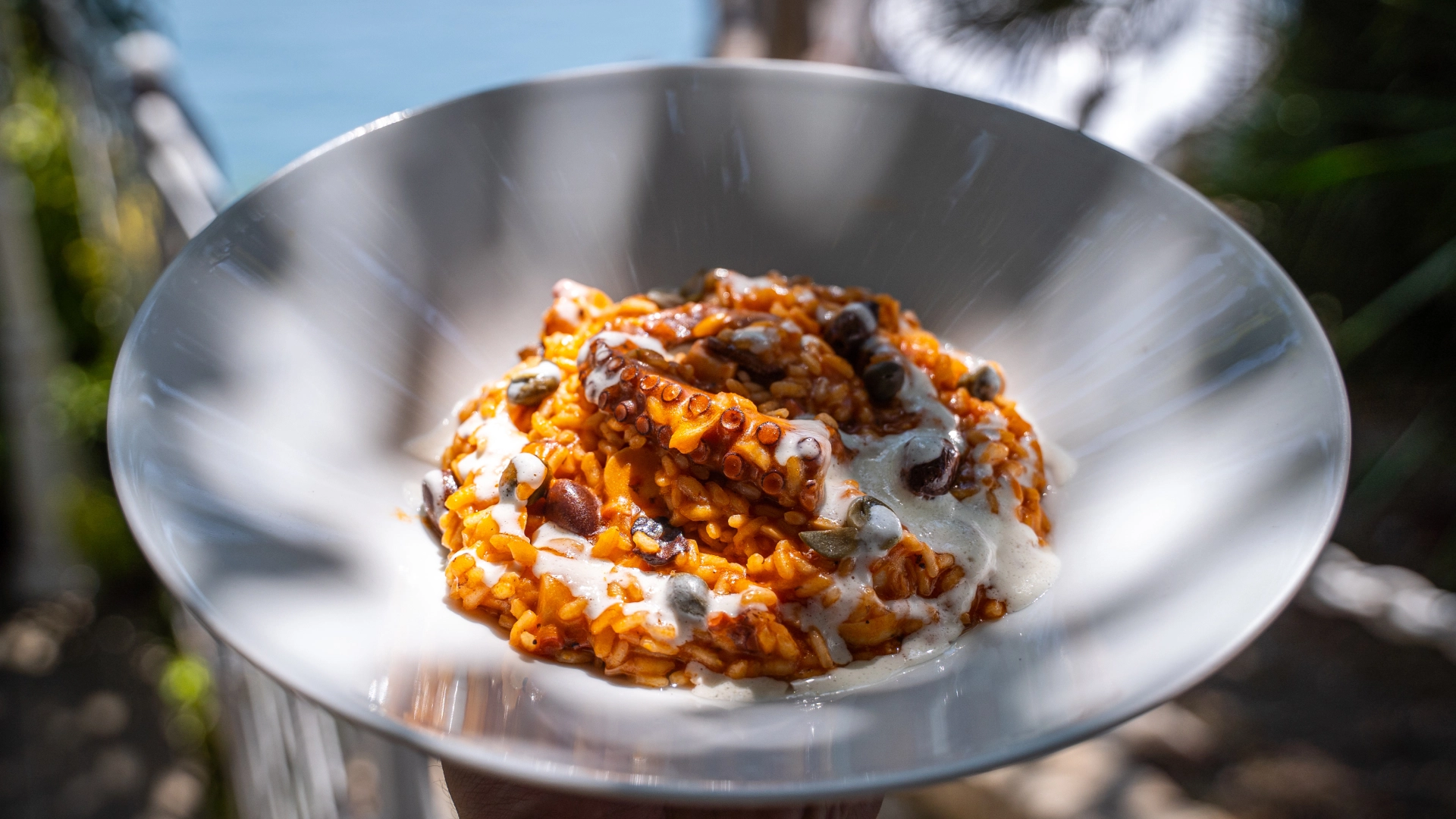 For second courses, the Chef offers grilled or baked fish dishes, but also more elaborate proposals.
The creative cuisine of this restaurant is not limited only to fish dishes, but also offers a wide choice of vegetarian dishes.
Dulcis in fundo: the desserts of the Diportista Restaurant
Dessert is another surprising culinary experience.
There are many proposals for desserts, perfect for those who want to end the meal in style.
Our colorful Melindasù, for example, is a variant of the classic Italian tiramisu, and is characterized by its fruity and sweet notes.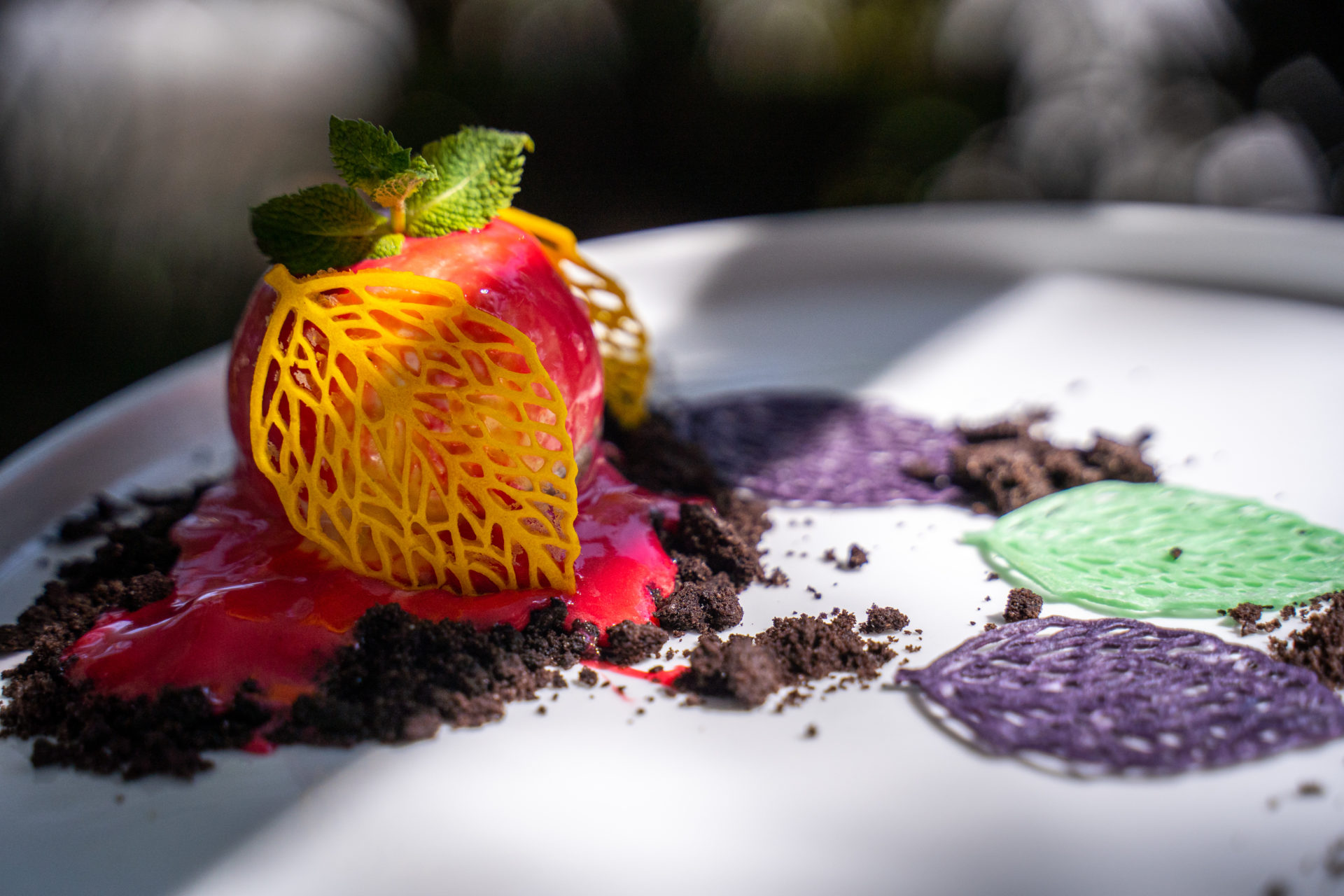 Among the most popular alternatives, also our Cake with a base of coconut and pineapple with sweet meringue topping. A tropical flavor enriched by the unique taste of Italian meringue, all to be savored.
Live a unique culinary experience, between tradition and creativity
If you too are a fan of seafood and fresh fish, you absolutely must try the intriguing combinations of flavors created by our Chef.
Whether it's a special evening or a more informal dinner with friends, let yourself be conquered by our proposals, which show all the care and passion used in the preparation.
Get ready for a unique culinary experience!
Book your table now.